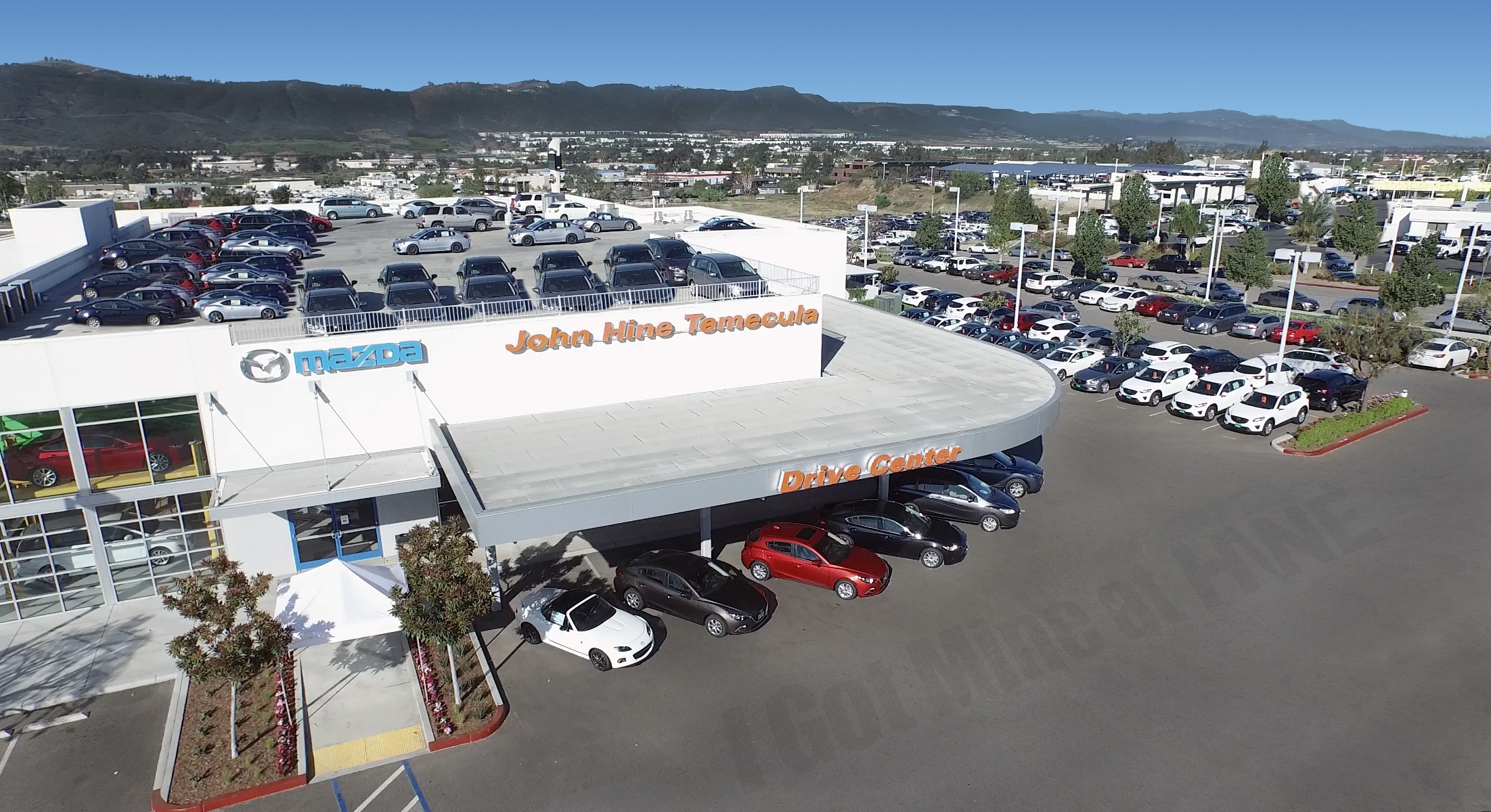 Welcome to 
John Hine Temecula Mazda
Serving the Temecula Valley Since 1997

We are proud to have been awarded the 2015 Gold Business of the Year by the Temecula Chamber of commerce for 2016!
THANKS TEMECULA VALLEY... We couldn't have done it without YOU!


As your local Mazda dealership in Temecula, CA, we take pride in more than just our exciting new Mazda inventory, Certified Pre-Owned and used vehicles.



Four decades after establishing the John Hine San Diego Mazda Dealership, in 1971, we set our roots in the Temecula Valley Auto Mall and opened our 2nd location in 2007, John Hine Temecula Mazda.
We have a long tradition of excellent
loyal customer service.
Our staff is dedicated to ensuring that you enjoy yourself every time you visit
John Hine Temecula Mazda
and that you find the perfect
new Mazda!